Message from the President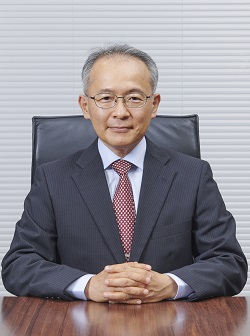 Our company has contributed to the improvement of safe and secure social capital through the provision of wire rope-based products as well as related services. In April 2021, the company celebrated its 135th anniversary. Today, we have a high presence in various fields by providing solutions with our "Total Cable Technology" that organically combines rope-related materials processing, engineering, and measurement and diagnostic technologies.
In addition to our core businesses of wire rope, steel cord, and domestic engineering, we have conducted growing businesses of CFCC (Carbon Fiber Composite Cable) and overseas engineering, and these businesses extend over a wide range of fields. We have business bases not only in Japan but also in Asia, North America, and the CIS (Commonwealth of Independent States), and operate business activities to contribute to infrastructure improvement and economic development in those regions. As the foundation of these business activities, we emphasize efforts to achieve the SDGs, promote thorough compliance as well as corporate governance, and strive to increase corporate value by contributing to the sustainable development of society and the environment.
Eiichi Shibusawa, who advocated the philosophy of "unity of morality and economy," is one of the founders of our company. Our company has adopted the philosophy of "co-existence and co-prosperity" as its creed and has been committed to management that does not focus solely on the pursuit of its own profit. We will continue to contribute to society by providing high-quality products, services, and solutions, and to work together with all our stakeholders, including employees, customers, local communities, and shareholders.
We look forward to your continued support and encouragement.